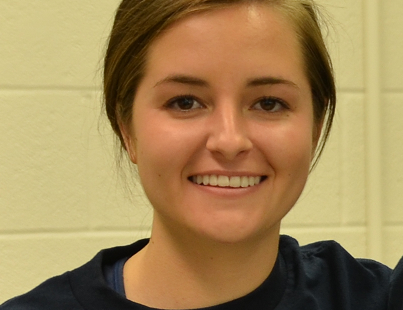 A warm welcome to Lindsay Sullivan
We have a visitor! Lindsay is in the PhD program for Biomedical Engineering at the University of North Carolina at Chapel Hill and is with us until September 2016. She is working on the effects of ionizing radiation on the mechanical properties and mineralization of bone and had the following to say about the project.
The overall goal of the study is to simulate radiation therapy for gynecological tumors in women. I have conducted a pilot study that shows decrease in trabecular bone, but mineralization and thickening of the cortical bone after radiation. Under the direction of Dr. Oyen at Cambridge University, I will characterize the new mineralization through nanoindenation, quantitative backscattered electron imaging and Fourier transform infrared spectroscopy. These techniques will provide information on changes in elastic modulus and viscosity as well as the degree and quality of mineralization. The results can also potentially lead to identification of particular biological pathways affected by radiation.